About Us
Meet Your Maryland Mold Inspector…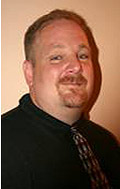 Curtis W. Benko has 26 years of professional experience in mold inspections, air sampling, mold remediation, and water damage and sewage restoration. This experience has been in both commercial and residential environments including small and large projects.
In 1991 he and his wife opened a cleaning and restoration business where he gained extensive hands-on experience in water loss and remediation projects. He now focuses exclusively on inspections and managing these projects.
He is certified through the Institute of Inspection Cleaning and Restoration Certification (IICRC). These certifications include:
Water Damage Restoration
Applied Microbial Remediation
Applied Structural Drying
Fire & Smoke Restoration
Journeyman Water Restorer
Carpet Repair & Reinstallation
Commercial Cpt Maintenance
Carpet Cleaning
Upholstery & Fabric Cleaning
Journeyman Textile Cleaner
Other credentials include membership with the Indoor Air Quality Association, Inc. (IAQA); and American Council for Accredited Certification. (ACAC) with certifications such as;
Certified Microbial Investigator
Certified Microbial Remediator
These qualifications, along with Curtis' desire to conduct thorough inspections that keep the best interest of the customer in mind make him a choice inspector. He works with only reputable laboratories for sampling who provide detailed laboratory analysis and reporting. In addition, he provides professional and detailed protocols along with comprehensive inspection reports.
You deserve an inspector who has the expertise and professional work ethics that Curtis has — don't settle for less. Get the peace of mind that hiring the best person for the job can bring.
For immediate assistance call 301-725-6459 or Email us on our contact us page.